CROSSFIT GROUP CLASSES
Constantly varied, functional fitness conducted at high intensity. Functional fitness translates over to everyday lift for any age, gender, or profession. High intensity means you sweat, you will push yourself, and accomplish many things you thought were not possible alongside your friends and family here at CFHK. CrossFit is for all skill levels from just off the couch to elite athletes.
CROSSFIT KIDS & TEENS
CrossFit Kids is a program for children ages ~5-12. Kids learn to love fitness, a healthy lifestyle, gain confidence, and have fun while doing it! These classes meet 2 times per week (Tues & Thurs 4:30pm)
CrossFit Teens is a program for teens ages ~12-18 and is designed to benefit overall health and wellness of teens and harbor a love of fitness. Standard Teens membership is 3 days per week and the Unlocked membership can come 5 days per week. 6 Class times are available during the week (Mon, Wed, Fri at 4:00pm).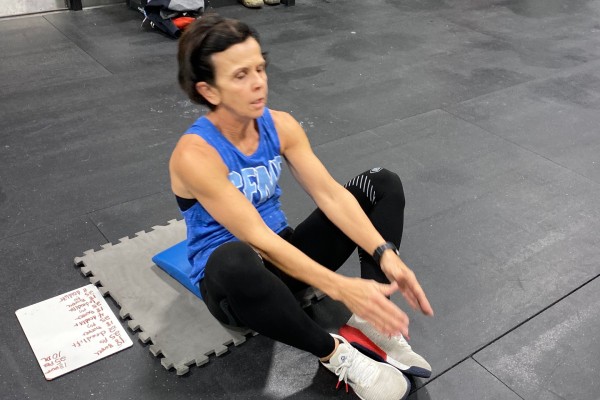 HARD KNOX REMOTE
There are 3 versions of Hard Knox Remote to fit your needs, HK Remote traditional gym, HK Remote at Home, & HK Remote ACFT. Hard Knox traditional gym programming will be a daily workout designed so that it can be completed at traditional gym locations. Hard Knox Remote is a daily workout you can accomplish at home with minimal equipment. Hard Knox Remote ACFT is a daily workout you can do at home or at a traditional gym specifically designed for ACFT preparation.
LIFE CLASS
Functional fitness class for those needing to be in and out quickly, want a smaller class size or are not interested in using a barbell.  This class is 30 minutes twice a week on Mondays & Wednesdays at 6pm.
NUTRITION COACHING
Our nutrition coaching begins by working with your nutrition coach to understand your personal goals. A Registered Dietitian will create a custom nutrition plan to meet those goals so that you can take the guesswork out of your health! You will also receive tons of healthy recipes and ideas for all diet types (vegetarian, gluten free, etc), and engage in bi-weekly checkins with your nutrition coach for added accountability. Access to our exclusive app will allow you to stay in touch with your nutrition coach, and stay in track to reach your goals!
Achieve Your Fitness Goals
Flexible membership packages to suit all levels of training to help achieve your fitness goals