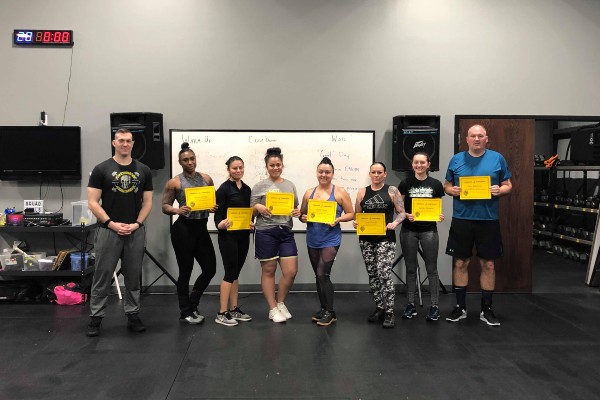 ON RAMP (BEGINNERS PROGRAM)
On Ramp is a program for those new to CrossFit. These classes are designed to introduce you to basic movements and techniques, CrossFit methodology, proper nutrition, class flow, and more. You do NOT need experience with any type of fitness before starting. Classes are 3 days per week; Tuesday & Thursday at 6:30pm and Saturday at 11:30am for 4 weeks total.
CROSSFIT GROUP CLASSES
Constantly varied, functional fitness conducted at high intensity. Functional fitness translates over to everyday lift for any age, gender, or profession. High intensity means you sweat, you will push yourself, and accomplish many things you thought were not possible alongside your friends and family here at CFHK. CrossFit is for all skill levels from just off the couch to elite athletes.
ACFT BOOTCAMP
ACFT classes meet 3 times per week (Mon, Wed, and Fri from 6:00 AM to 7:00 AM) This Boot Camp will focus on the fundamentals of the ACFT as well as prepare your nutrition and Fitness for the new ACFT Challenge. While this class is extremely beneficial for those in the military, that is not a requirement and anyone wishing to learn the skills can attend.
CROSSFIT KIDS & TEENS
CrossFit Kids is a program is for children ages 5-12. Kids learn to love fitness, a healthy lifestyle, gain confidence, and have fun while doing it! These classes meet 3 times per week (Tues & Thurs 4:30pm and Sat 11am)
CrossFit Teens is a program is for teens ages 12-18 and is designed to benefit overall health and wellness of teens and harbor a love of fitness. Classes meet 3 times per week (Mon, Wed, & Fri at 4pm)
Teens Strength & Conditioning Class is a program designed to build foundational strength & conditioning for high school sports. Classes meet 3 times per week (Tues & Thurs at 4pm)
WEIGHTLIFTING
Our weightlifting program is 3 times per week (Mon, Wed, Fri 6:00pm) and focuses on the two Olympic lifts, clean & jerk and snatch. You will also learn accessory lifts, skills, and techniques to help develop these lifts. These classes can be done in conjunction with the regular CrossFit classes if desired.
HARD KNOX REMOTE
There are 3 versions of Hard Knox Remote to fit your needs, HK Remote traditional gym, HK Remote at Home, & HK Remote ACFT. Hard Knox traditional gym programming will be a daily workout designed so that it can be completed at traditional gym locations. Hard Knox Remote is a daily workout you can accomplish at home with minimal equipment. Hard Knox Remote ACFT is a daily workout you can do at home or at a traditional gym specifically designed for ACFT preparation.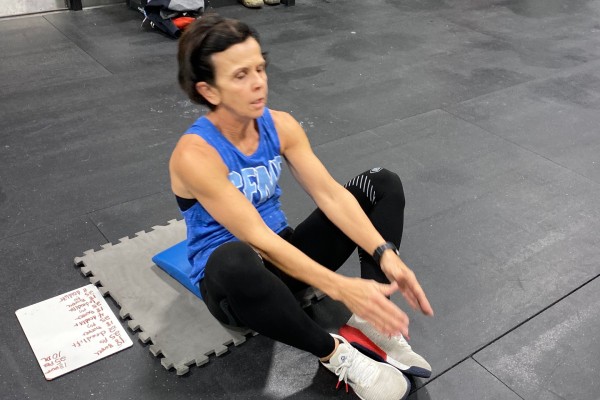 Achieve Your Fitness Goals
Flexible membership packages to suit all levels of training to help achieve your fitness goals